The Heart of Oakley has been a fun way to celebrate the things that make Oakley a great community for families. Due to the current State and County regulations on gatherings and in an effort to prevent the spread of COVID-19 in our community we will not be hosting the event in person this year. However we are excited to bring you various virtual participation opportunities and we look forward to seeing you in person in 2021.
Virtual Paint Night in Partnership with Starry Nite Studios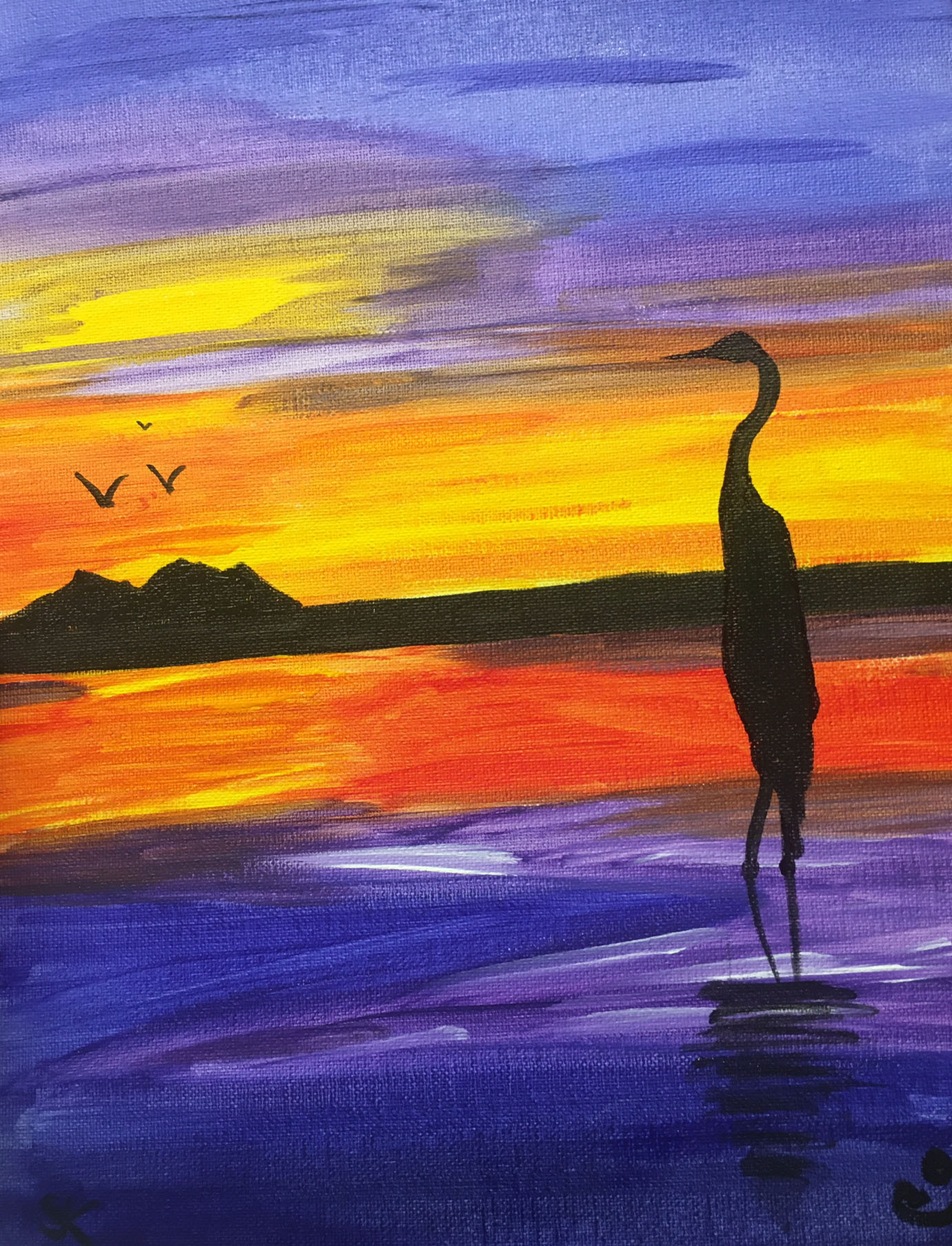 Join us in celebrating the Heart of Oakley at Home by participating in a Live Virtual Paint Night with Starry Nite Studios. Click here to purchase a ticket that will include all of your painting supplies to paint the artwork pictured here, Zoom instruction on Saturday, September 19th at 7pm and an Oakley stemless wine glass, as well as an option to purchase a bottle of wine.
COLORING CONTEST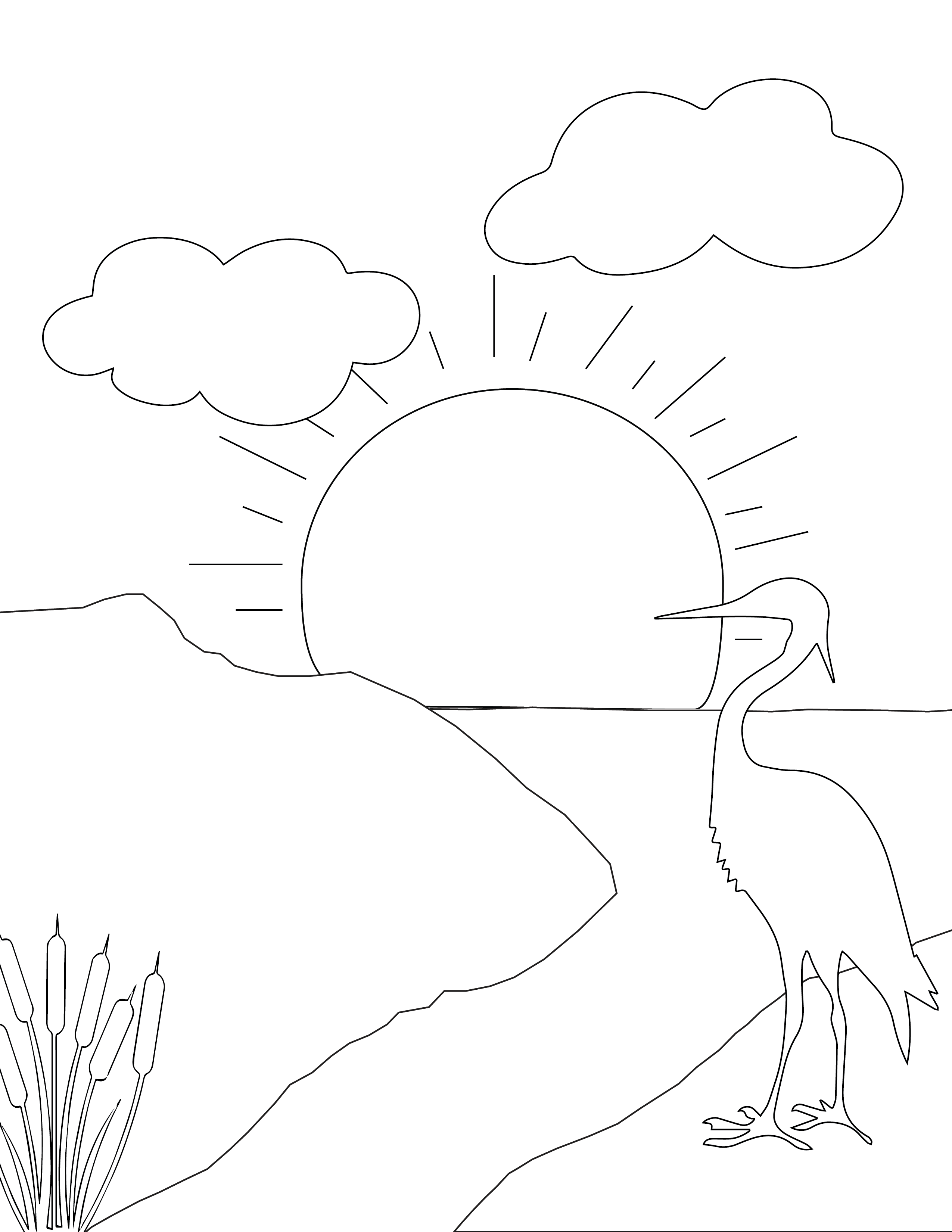 Children grades K-8th are also invited to participate in our coloring contest. To participate download and print the official coloring contest page by clicking here. Once your child has colored the page you can upload the coloring page and entry form by clicking here. The winning entry in each age category will receive a prize and their completed color page will be displayed online and posted on the Civic Center marquee.
YOU, ME, WE= OAKLEY INVITES YOU TO PARTICIPATE IN CULTURAL PERFORMANCES, WORKSHOPS and to share your favorite family recipe for a community cookbook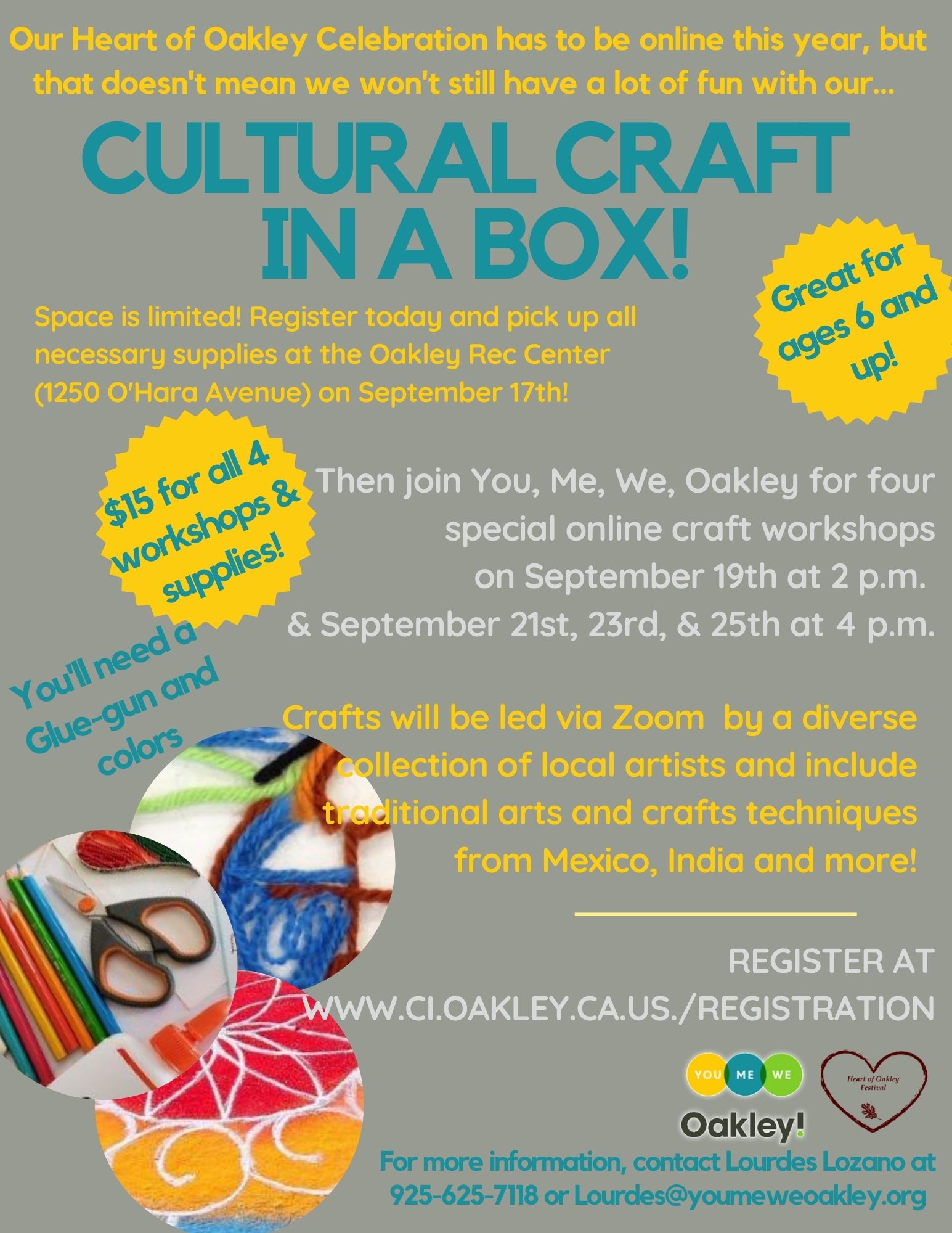 We hope you will join in our effort to create a community cookbook by sharing your favorite family recipe. Click here to fill out a form with all the information about how to make your favorite family recipe.
Are you part of a performance group? You, Me, We Oakley is working to include a video of your past performances to share on social media. To register for the cultural craft in a box click here.
INVITATION TO OAKLEY BASED BUSINESSES
We'd like to take this opportunity to support Oakley-based businesses - both store-front and home-based. To qualify, your business must be based in Oakley. (No medicinal, liquor or tobacco/vaping products will be included)

We'll promote your business by posting information on the "vendor" tab of this website and via our Community Outreach email program.

In addition, you may list information about any promotions, specials or discounts you may offer between September 19th - 26th and we'll post that information to our social media platforms.

If you are interested in participating in this marketing opportunity, please submit this form by September 15th, 2020 by clicking here.